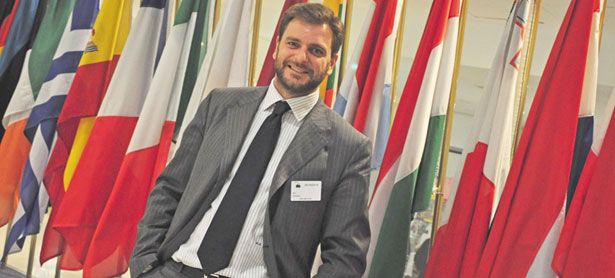 Chairmanship
RATING ADVISORY IN SUPPORT OF SMEs
The ongoing international crisis has highlighted prominently the critical points of Italian SMEs and the production system of our country. The change that is now consolidating is inevitable, and firms must respond to it by adopting the most advanced techniques of financial management in the first place, also in order to obtain a more conscious relationship between the firm and its financial partners.
The Basel Accords require banks to set aside capital shares on the basis of the greater or lesser risk of accepted credit reports, and these provisions represent real costs for the bank. In this process the assignment of Rating, which effectively determines the conditions of access to credit for a company is of paramount importance. The Rating, therefore, has become a strategic variable for SMEs, which should be administered as an opportunity for growth and development for the firms themselves, as well as for banks.
The role of the Rating Advisor
For SMEs, however, a dialogue with the bank, focused on "technical" aspects, can be difficult and it is becoming increasingly clear, then, the role of an external specialized expert - the Rating Advisor - whose job is to analyze and show the company in an independent, objective and authoritative way, based on appropriate methodologies, shared with the banking system. The fundamental role of the Rating Advisor consists in assisting the company in a process of improvement and development, which starts from a correct and thorough planning and regular monitoring of performance achieved. This is to improve the relationship between bank and firm and, consequently, get a better ability to access to credit (in terms of greater trust, better negotiating conditions, adequate guarantee).
The Rating becomes a strategic tool for management, an important technical support for improved financial communication, to be used not only with financial partners but also with suppliers, customers, employees and generally all stakeholders, both national and international, of the firm.
The Rating Advisory Italian Association - AIRA
The association was founded within the projects and activities initiated during years 2013-2014 by the Committee "Finance and Financial Markets" of the Order of Chartered Accountants and Accounting Experts of Naples in the field of Rating Advisory and the optimal management of the bank-firm relationship, whose purpose is to improve the ability of SMEs to access to credit.
The operational constraints imposed by Basel 2 - and even more by Basel 3 - require constant attention on all credit risk factors that impact on the management of firms, especially SMEs. Companies need to improve and develop their financial communication, adopting increasingly transparent behaviors and good governance rules, in order to pull other financial partners alongside the current banking partners.
We live in a time of radical change, where the essential role of the consultant specialist who could best be described today as Economist and Business Consultant is more and more evident.
AIRA President
Dr. Mario Bowinkel